South Jordan Window Cleaning West Jordan Utah in Ogden, Utah For Sale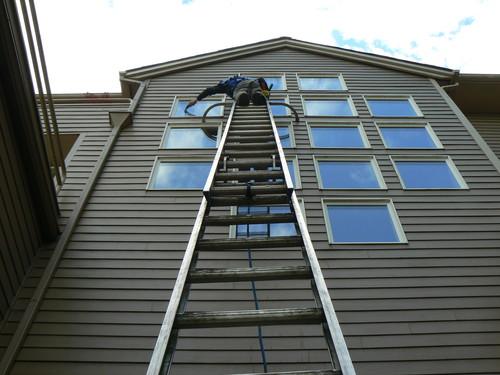 Seller:
Type: Labor/Moving, For Sale - Private.

Residential Window Cleaning Services - The Art Of Window Cleaning by The Bee's Knees Window Cleaning (801) 649 xxxx Shane and Heidi
Service Area: Window cleaning for West Jordan, South Jordan, Salt Lake City, Bountiful, Murray, Park City, Ogden, Provo, Sandy, Riverton, Draper, Holladay, Mount Olympus, East Millcreek, Cottonwood Heights, Granite, West Bountiful, Midvalle, Canyon Rim, Kearns, Magna, Oquirrh, North Salt Lake City, Woods Cross
Years of Service: Over ten years of residential window cleaning
Market Focus: Specializing in all residential window cleaning from easy one level homes to very challenging homes up to three floors.
869 E xxxx S #283
Salt Lake City, UT xxxx7
View Map
Detailed residential window washing with over ten years experience helping our customers have beautiful clean windows.
We are a small family business with all the work done by us. Being an owner operated business we're able to give that added attention and detail with the professional results our customers are looking for.
Your window cleaning does include cleaning your screens and tracks. We also wear shoe covers or take our shoes off in your home. Outside we're careful around your landscaping.
For your convenience most quotes can be done over the phone, or by email. An email quote can be done by looking up your home on Google maps or Bing maps. Just email your address and we can email you back a quick quote.
For some homes we may need to come out to make sure we can safely access all your windows. For an in person quote you also don't need to be home, we'll leave a business card at your front door with a price for windows in and out. As well as a price for outside only.
If you have any dogs in your yard let us know. We can also schedule an in person quote at your convenience to meet us in person.
Feel free to contact us with any questions you may have, as well as scheduling availability or for a quote.
(801)649 xxxx Shane and Heidi or email us at beeskneeswindows@gmail.com
Specialties
We also can clean your mirrors, chandelier, rain gutters, light fixtures, ceiling fans, and glass table tops.
A very fun and busy time of year is our Christmas Lighting service. Pick your favorite lights and we'll put them up!
Benefits of Service
All windows cleaned at eye level for the best results. Some companies use water fed poles or extension poles that doesn't get the same detailed results.
By cleaning at eye level we're able to get bird droppings, paint, tree sap, and other hard to clean spots.
Being a small business you get the benefit of having the owner work directly with you each time.
As a small business we're able to keep our overhead expenses less than most companies, and as a result able to pass a savings on to our customers.
All our work we guarantee, if something was missed or didn't look right we'll come back out for free to your satisfaction.
Shane and Heidi
801 649 xxxx
Photo Gallery
Fun day washing windows.
High great room cleaning windows at eye level for best results
We had to work fast as a storm was moving in.
A few challenging ladder set ups
Christmas Light service and window washing.
Christmas Lighting service time of year is a very busy time with our schedule starting in early Nov.
Clean windows at eye level for better results.
Great view windows looking out on a perfect day.
Ah french pane windows are some of the most challenging to do.
"We give you a detailed job at reasonable rates, and take great care while working at your home"